Posted by Adrian - Technical Product Specialist on 15th Oct 2020
Combination Steam Ovens - The Benchmark in Ovens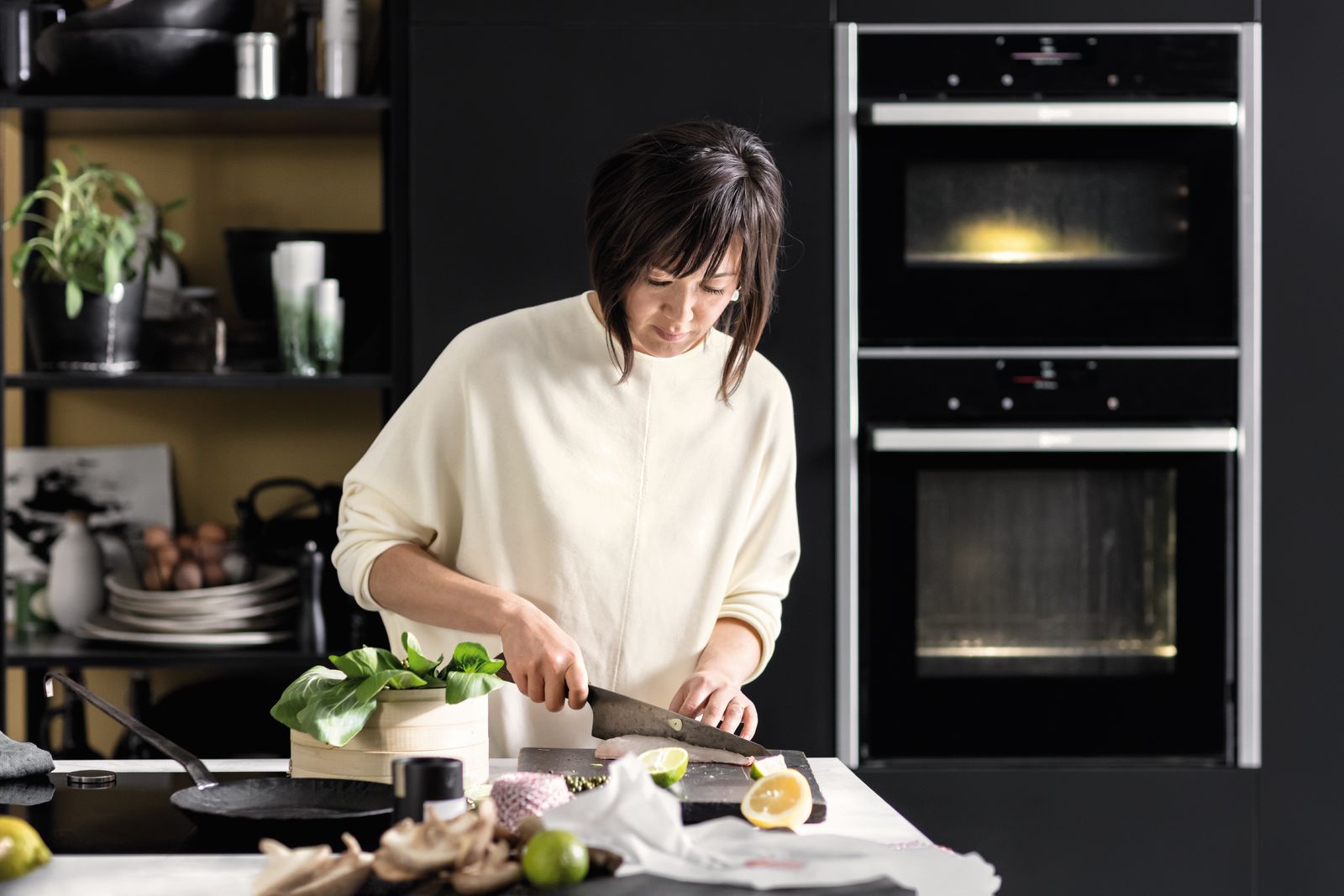 A common question we get asked is "What is the best oven?" this is a now a simple answer with Combi Steam Ovens.

Combination Steam Ovens have been used in commercial restaurants for over 50 years, so they are definitely not a new appliance. The difference is now we are able to get this in our homes for domestic use to get incredible day to day results.

What is all the fuss about? And why would I change the way I cook?
The ability to get restaurant quality food has always been a goal of all home cooks and in a lot of cases achieved. Yet this is now very easily achieved with the ability of combi steam ovens.
No you definitely don't change the way you cook, the ability simply improves the process and most importantly the results to consistently brilliant. Even if you are a brilliant cook, this will only make your life easier to get amazing day to day results. From steaming asparagus, fish & rice in a short period of time to slow cooking a cut of meat, all is easily achieve with this brilliant cooking tool.
What is a Combination Steam Oven?
A Combi Steam Oven offers you a 3 in 1 appliance. Offering you:

Traditional dry heat - which all cooks have been used to.
Pure steam ability - being able to steam anything without losing quality vitamins, minerals & flavour.
Combi steam mode - which allows you to get the perfect balance of dry heat & steam/moisture within your food.
The combi steam mode is the key to most oven recipes which is the balance between outer browning and internal moisture. For example, if you are cooking a roast where we want a beautiful outer browning but want a moist succulent meat that you cannot get enough of. Or you are baking bread with the same goal of achieving a moist inner bread texture with a beautiful crisp crust, this is now easily done.
This offers you a versatile oven that can change how you want to cook quickly and efficiently with the most underrated part being the amazing results.

Benefits of Combi Steam Oven:
Easy to Use - Detailed cooking ability with easy functions, making cooking easy without having to be a chef.
Time - Achieve healthy quick meals when needed without losing quality food.
Perfect Results – Control the way you get perfectly cooked meals.
Moisture Levels - Maintaining perfect moisture levels on all cooking - Control your moisture levels from 25-100%.
Quality of Food - Maintain all Vitamins & Minerals in your foods, which retains flavour, size & quality.
Enhancing Quality - Enhance your food's flavours, boost aromas and mouth watering textures.
Results - Most underrated thing is the incredible results you can achieve.
All occasions - Ideal for all occasions including family dinners, seasonal events or just a simple lunch.
Specific Functions - Dough Proving, Slow Cooking, Keep Warm & even Sous Vide are some special functions available.
Reheat to Perfection:
As per what restaurants have been doing for a very long time, where you may pre-cook or simply reheat leftovers to taste like they were fresh. In some cases they taste better the next day once flavours have settled. You have the ability of controlling temperature for a more moist reheat or a more crisp reheat without drying out food. This ability does also eliminate the use of a microwave which finally allows you to reheat to perfection without having an average result.
Food/Meat Probe: (Selected Models):
Having a food probe that allows you to control core temperature within an oven is truly one of the most important tools to be able to consistently get your meat, fish and poultry perfect every time.

We all like our food cooked in different degrees of doneness. Simply choose how you want your meat cooked based on the chosen core temperature.
Cooking examples:

Leg of Lamb - Being able to focus on 3 & half hour slow cooked Leg of Lamb that is perfectly cooked at 70 degree core temperature without opening an oven.

Beef Eye Fillet - A beautifully cooked fillet of Beef at 55 degree core temperature to offer a perfect medium rare result.
Combi Steam Ovens can enhance or reduce cooktop cooking:

Specific recipes will always require a cooktop, yet a Combi Steam can enhance cooktop cooking.
Here are some examples of Cooktop & Combi Steam Ovens working together:
Steaks - Sear your favourite cut of meat for a short period on each side and pop in to the oven on Combi Steam Mode for 5 minutes to have a perfectly cooked steak. Leave in a little longer if you prefer your meat well done.
Stir Fry - Put all the contents of your stir fry in your cookware and cook for a few minutes (including any sauce) then place in the oven for a further 5 mins on Combi Steam Mode to get a thick sauce with beautifully cooked vegetables & succulent meat.
Omelettes - Prepare your omelette in a frying pan with adding any addition ingredients to cook for a few minutes then add to oven on Combi Steam Mode, get a fluffy thick omelette to whet any appetite.
Soups - Be able to put all the contents of a pumpkin soup in to a pot and into your oven on pure steam for 60mins then simply blitz the contents. This allows all vitamins and minerals to be maintained in the vegetable.
Eliminate boiling or steaming on your cooktop and also eliminate using pressure cookers, cooktop steamer accessories, rice cookers etc. Also, as mentioned above this does eliminate the use of a microwave.
Lastly here are some great recipes from our friends at Cooking With Steam, all focusing on how easy you can get restaurant quality food with a Combi Steam Oven: https://cookingwithsteam.com/

Be able to Steam, Roast, Bake and Amaze everyone with the results!